Choose from the most famous boxers in history It is undoubtedly a difficult task due to the large number of icons that have represented this sport. In fact, any fan could make a list of them and it would be strange if it coincided with that of another boxing lover.
And it is that famous boxers are usually very, very famous, mega stars whose light dazzles the small size of the ring. In fact, the history of boxing is so great that if we had chosen 100 famous boxers we would still be short.
Controversial, violent, complex, poetic, boxing is one of the oldest sports in the world. And it is that men have withstood the blows since prehistoric times, even if to be fair boxing is much more than two men or women wanting to strike.
How can we forget, for example, the wonderful Julio César Chávez, considered the best Mexican boxer of all time? With what excuse do we forget Manny Pacquiao and Harry Greb? All of these boxers and many more have been left off this list, but we can assure you that those who are are, without a doubt, the most famous boxers in history.
Perhaps there is more, the truth is that the following cannot be missing from any list. In no particular order, here we are …
The 30 most famous boxers in history
1- Muhammad Ali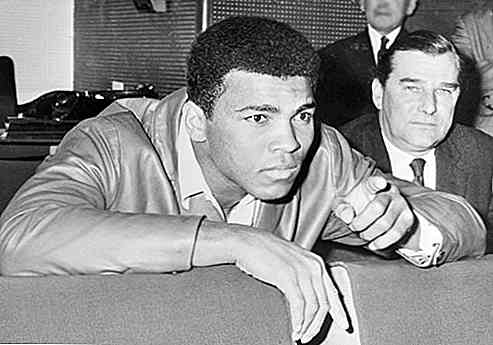 (1942-2016, United States) What about this sports giant? Ali is universally regarded as the best boxer in history, but also, if that weren't enough, he was an influential social actor with a prominent role in politics and, in particular, in the struggle of African Americans.
In the 1960s he opposed fighting in the Vietnam War and later joined the controversial Nation of Islam organization.
2- Carlos Monzón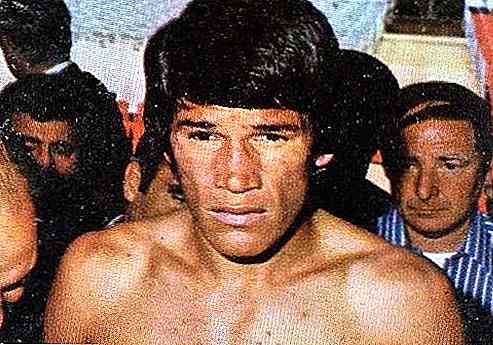 (1942-1995, Argentina) The Argentine boxer is considered by specialists not only the best in Argentina, but the best of all time. He was world champion in 1970 and 1977 and in 1990 he was inducted into the International Boxing Hall of Fame.
His busy life caught public attention, especially when he was convicted of the death of his wife and sentenced to 11 years in prison. In one of the permitted prison exits, he died in a car accident. He was 52 years old.
3- Joe Calzaghe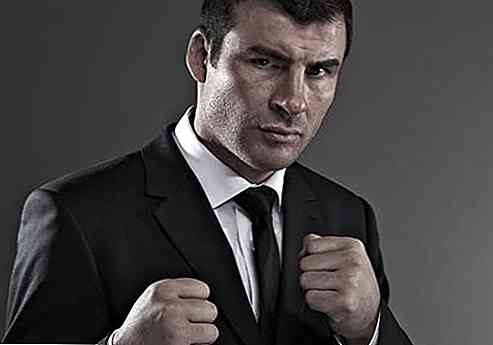 (1972, England) Calzaghe is an English boxer who was multiple world champion and retired a few years ago without ever being defeated.
For some, he is the best English fighter of all time. However, Calzaghe may be more famous when he was caught on a hidden camera while using cocaine.
4- Jake LaMotta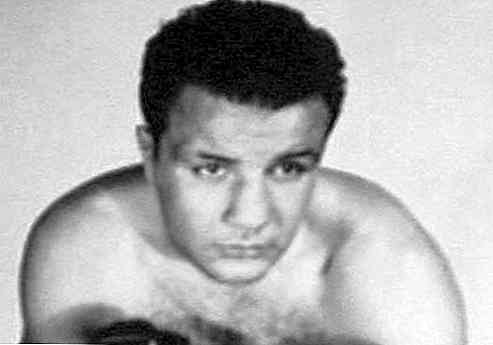 (1921, United States) Giacobbe LaMotta was a great American heavyweight champion boxer who owes world fame to the film Wild Bull , a masterpiece by director Martin Scorsese based on LaMotta's autobiography.
However, the boxer was already famous before the film, and not just for his sporting prowess, but for his scandalous and controversial personal life. For those who want to know more, we recommend not to miss the Scorsese film.
5- Salvador Sánchez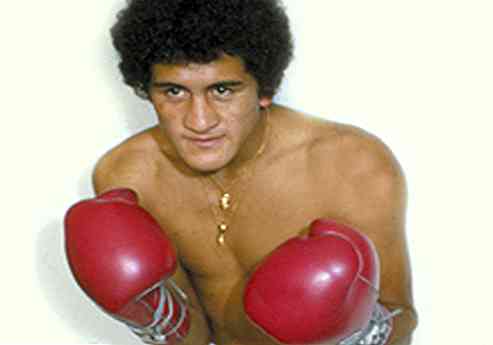 (1959-1982, Mexico) This Mexican boxer was world champion in featherweight and is considered one of the best boxers in Mexico and the world.
The fight he played with the Puerto Rican Wilfredo Gómez is one of the landmarks in the history of world sport. In 1991 he entered the International Boxing Hall of Fame.
6- Mike Tyson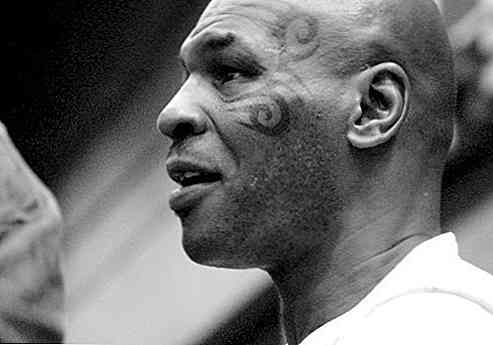 (1966, United States) The always controversial Tyson could not be missing, perhaps the best known boxer today by those who do not closely follow the sport.
When he started, he was famous for his fearsome power and for defeating and crushing his first 37 opponents. Then his life of rejections, scandals and having torn Holyfield's ear in the middle of a fight kept him on the yellow covers of the newspapers.
7- Wilfredo Gómez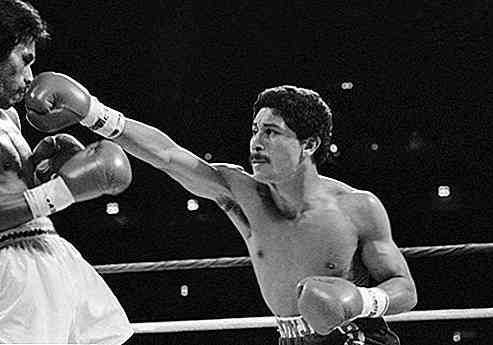 (1956, Puerto Rico) With a record of 44 wins (42 by knockout), three losses and one draw, Gómez is a national hero in his homeland of Puerto Rico. He was world champion three times and entered the Boxing Hall of Fame in 1995.
8- George Foreman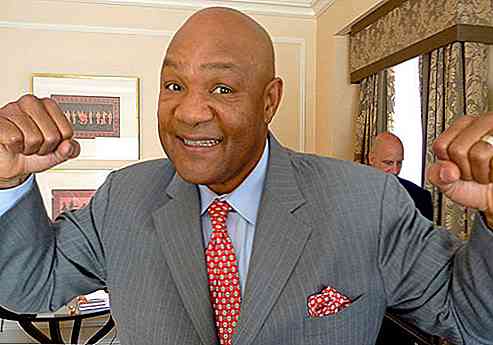 (1949, US) Foreman's private and professional lives are hard to share. He was a two-time heavyweight world champion and then became more famous as a businessman and … as a reverend! He is considered to be one of the best heavyweights in history.
His fight with Muhammad Ali in 1974 in Zaire, entitled "The Rumble in the Jungle", is one of the most spectacular in history.
9- Joe Frazier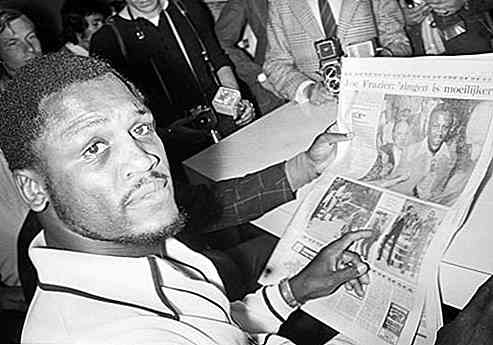 (1944-2011, United States) He defeated none other than Jerry Quarry, Oscar Bonavena, Buster Mathis, Doug Jones and George Chuvalo, but is world famous for participating in the Struggle of the Century in 1971, alongside Muhammad Ali.
10- Rocky Marciano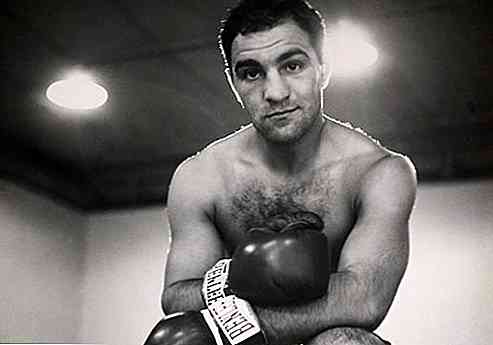 (1923-1969, United States) This Italian-American boxer was the only one to retire undefeated in the heavyweight category.Marciano is also famous for his convincing 43 knockouts and for being world champion from 1952 to 1956.
11- Éder Jofre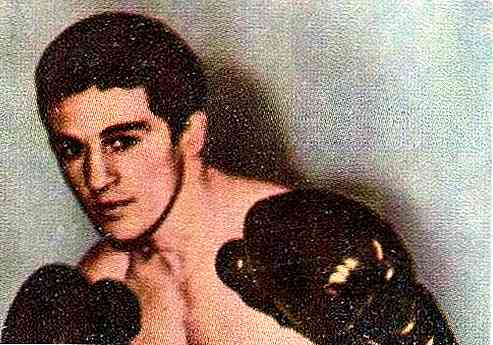 (1936, Brazil) Jofre is a Brazilian idol known around the world for being the best bantamweight boxer in history. In his own country, he also dabbled in politics, although today he is removed from the boxing arena and politics.
12- Roberto Durán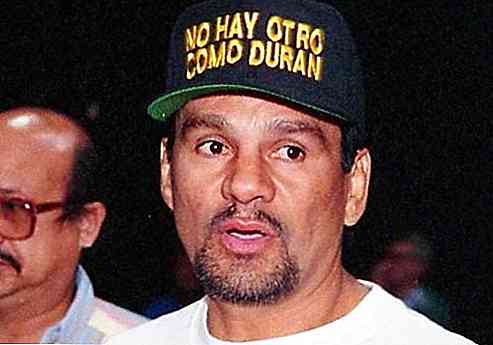 (1951, Panama) This Panamanian giant, known by the nickname "Manos de Piedra", is considered the best light weight in history. And it is more: many consider him the best fighter in Latin America of all time.
13- Pernell Whitaker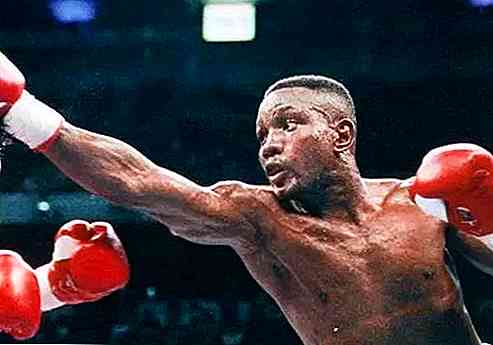 (1964, US) Whitaker is one of the greatest amateur boxers of all time. He started boxing when he was nine, and has won 201 of the 214 fights he has played, 91 of them by knockout. Then, in his professional career, he was twice world champion.
14- Marvin Hagler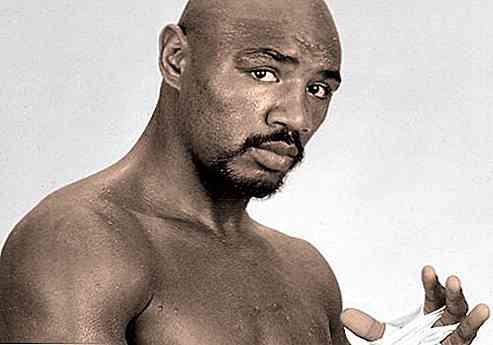 (1954, US) This former boxer was a middleweight world champion and has never been eliminated throughout his career. That's why he deserves eternal fame in this sport. But in addition, he recorded a record of 62 wins, three draws and two defeats.
15- Rubén Olivares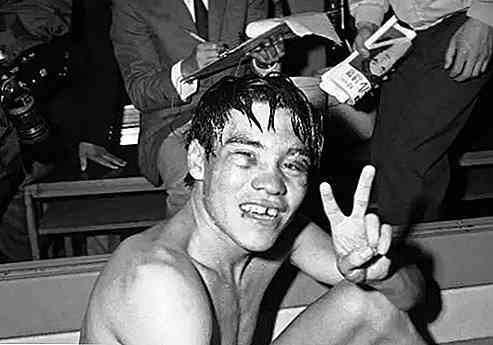 (1947, Mexico) Olivares is incredibly popular in Mexico, and not just for his wonderful boxing skills: he is also a film actor. The "Picks" was several times world champion and was a bantamweight star.
16- José Nápoles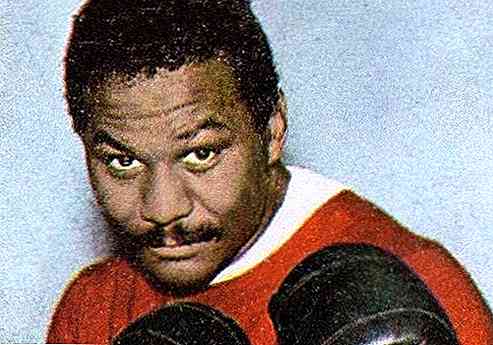 (1940, Cuba) This Cuban nationalist Mexican boxer is nicknamed "El Butte" for his subtlety in boxing. His history of Cuban exile made him even more famous. Some consider him one of the 10 best fighters of all time.
17- Archie Moore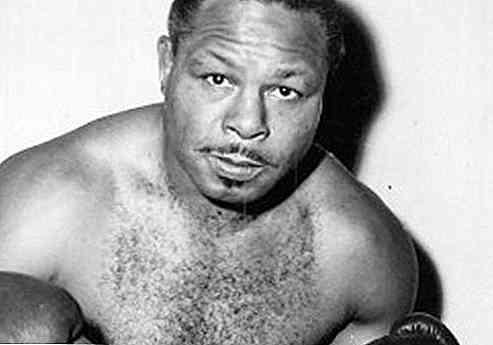 (1916-1998, United States) Moore was world champion in the light heavyweight category, but is world famous for winning by knockout in no fewer than 131 fights. An absolute record.
18- Ezzard Charles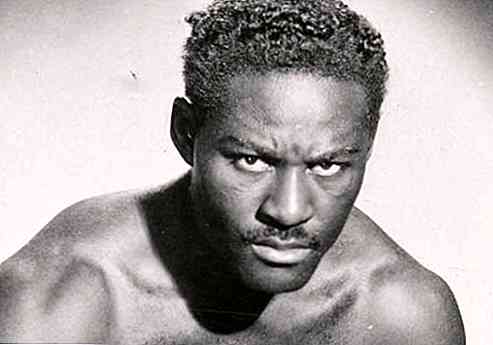 (1921-1975, United States) He was an American heavyweight boxer champion. He has defeated many of the most famous fighters in the world and retired with a record of 93 wins, 25 losses and one draw.
19- Pepin Cuevas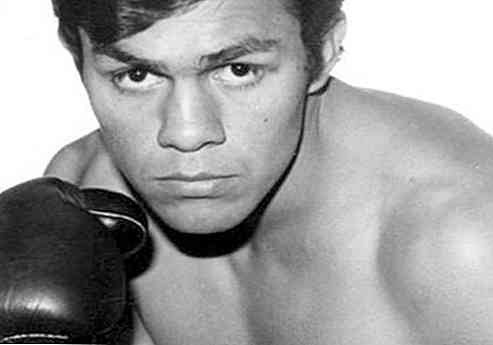 (1957, Mexico) This former Mexican boxer, world welterweight champion, is famous for owning a restaurant and security company in Mexico City and for having an impressive collection of luxury cars.
He is also recognized as one of the first boxers to use a gold tooth. In 2001 he was accused of being part of organized crime in Mexico but was acquitted in 2002. He won 35 fights, 31 of which were knockout.
20 Óscar de la Hoya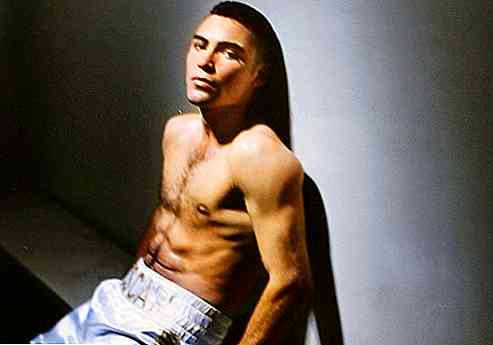 (1973, United States) De la Hoya is a Mexican-born boxer born in the United States and champion in six different categories. He achieved notoriety in 1992 when he won the gold medal at the Barcelona Olympic Games. He is considered to be one of the best boxers of all time. He is also a singer.
21- Héctor Camacho
(1962-2012, Puerto Rico) Nicknamed "El Macho", this boxer is famous for his quality and extravagant personality.
He was never eliminated and was champion in three different categories. In addition, he is the first boxer who has been champion seven times. In addition, his participation in television programs is frequent, and he also had his own reality show: "Its Macho Time".
22- Sugar Ray Leonard
(1956, United States) Leonard is, by a large majority, one of the best boxers in history. He was the first to win five world titles in different categories and is the star of some of the most exciting fights in the sport. His historic rivalry with "Mano de Piedra" Durán made him even more famous.
23- Henry Armstrong
(1912-1988, United States) In the 1980s, the prestigious The Ring magazine ranked him the second best boxer of all time, a distinction that was seconded by journalist Bert Sugar.
In his professional career, Henry was the only boxer to win three championships simultaneously.
24- Floyd Mayweather Jr.
(1977, US) Controversial, extravagant and successful, this American boxer may be the most famous of today, even though he retired in 2015 after beating the best-placed rivals in his class.
Mayweather is considered one of the great fighters of recent years and history, having finished his professional career without defeat. In addition, he became famous for the wealth he got in the ring: just for the comparison with Manny Pacquiao he pocketed about 5 million dollars.
25- Kid Gavilán
(1926-2003, Cuba) Former Cuban boxer who has had nothing more or nothing less than 143 professional fights, of which he won 107, 27 by knockout. He lived in Mexico and the United States and in 1966 was inducted into the Boxing Hall of Fame.
26- Emile Griffith
(1938-2013, USA) Griffith was a great American boxer who won world championships, but whose fame is also due to an unfortunate accident he suffered in 1992 when he was savagely beaten after leaving a bar gay in New York.
For the blows he received, he was hospitalized for four months. Years later, the boxer said in an interview that he liked both men and women: "But I don't like the word homosexual, gay or fagot. I don't know what I am. I love men and women alike."
Even in his autobiography he spoke on the subject: "I keep wondering how strange it is. I kill a man and most understand and forgive me. However, I love a man and those same people consider it an unforgivable sin."
27- Marcel Cerdan
(1916-1949, French) Not all boxers on this list are Latino or American. Cerdan was a French boxer, world middleweight champion and the only representative of France in the International Boxing Hall of Fame.
His fame is also due to the romanticism he had with the singer Édith Piaf and his rivalry with Jake La Motta.
28- Nino Welcome
(1938, Italy) And as the representative of Italy we have the great Nino Benvenuti, the best Italian fighter of all time. He has had 120 wins and no losses over the course of a long career.
29- Nicolino Locche
(1939-2005, Argentina) The Argentine Locche was called "El Intocable" for its incredible defensive skills. For many, no one in boxing history has defended himself like Nicolino.
He was a lightweight world champion and in 2003 he joined the International Boxing Hall of Fame. His popularity with him was so great that he dedicated him songs and even artistic paintings.
30- Joe Louis
(1914-1981, United States) Known as "The Detroit Bomber", this American boxer is one of the best heavyweights in history.
He was champion in that category for eleven years!, A record that no one has yet been able to overcome. He was a symbol of improvement for African Americans and during World War II he joined the army.